Heyyy! I'm back home in Toronto from my trip out West....and this was my welcome home bouquet of two dozen roses from
Dale
;) He knows I love the coral coloured roses and extra
baby's breath
. He's
a sweetheart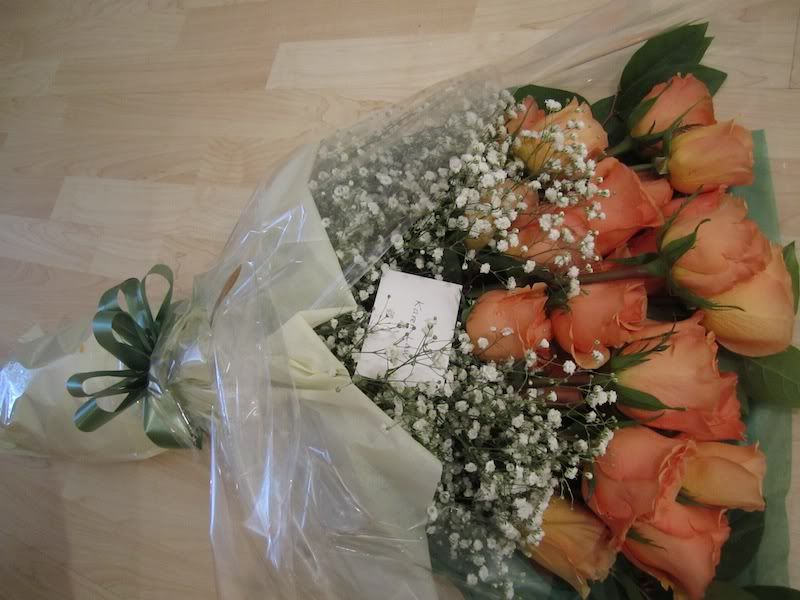 And this was my manicure during my trip out earlier in the week
Funny I didn't realize I had a small birth mark on my pinkie until I saw this picture! Huh, the things I discovered via blogging....
This colour is really bold especially on fake nails like this. I liked it but spruced it up a bit with some chunky glitter polish at the tips. I like to do this to jazz up any base coat colour


Sooo
, this is the first manicure where I got numerous compliments - and
all
the compliments were from random gentlemen (the security guy at the airport, the gentleman sitting beside me on the plane, the male air flight attendant..etc..). I didn't get any compliments from the ladies...ah well. Hence the title of this post!
Now I gotta focus on my studies and catch up on some work stuff. But I can't complain because in two weeks
Dale
is taking me to
New York
!!! Ahhhh! I'm
really
excited :)
If you have any suggestions on must-see places in New York, please let me know
How is your weekend coming along? :)