Do you remember my pictures of
Lake Minnewanka
from my post last May 2010?
You can read my old posts regarding that trip
here
and
here
Lake Minnewanka
is a gorgeous
glacial lake
located in
Banff National Park
- one of the most beautiful National Parks our country has :)
Just to give you an idea of where this lake is relative to where I live: to get to this lake I fly into
Calgary
(~3.5 hour flight) and from there it's about a 50 minute drive
Okay, so here's are a few older pictures from my
late May 2010
trip last year
This is the lake where
Dale
and I saw a lot of
mountain sheep
last Spring :)
Do you see the docking cabin on Lake Minnewanka? Tell me if you can see it in the picture below
This is what
Lake Minnewanka
looked like last week
Tuesday March 29th
when Dale took me for a drive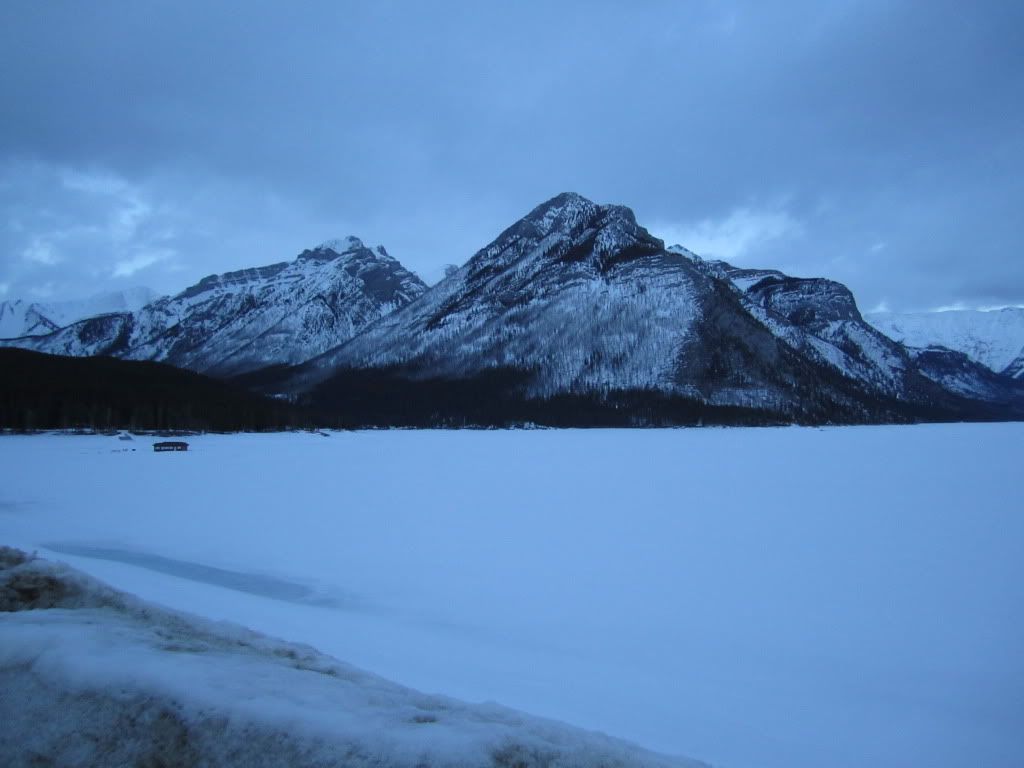 Do you see the docking cabin on the lake here?
It's a winter wonderland out there, but it's still stunningly beautiful to me ;)
And instead of seeing
mountain sheep
last week, we saw
deer
during our drive
Do you see the deer in the following picture?
Okay, I'll make it easier for you to spot them LOL
I'm
so
fortunate that Dale took me on both these trips out West :)
It was so nice to see how beautiful the lake looks like in Springtime vs late Winter.