Rachael Taylor born 11 July 1984 is an Australian actress and model. She made her leading role debut in the short-lived Australian program headLand. She then made the transition to Hollywood, appearing in the film Transformers, Shutter alongside Joshua Jackson and Splinterheads.
Contents
* 1 Personal life
* 2 Career
* 3 Filmography
o 3.1 Television
* 4 References
* 5 External links
Personal life
Taylor was born in Launceston, Tasmania, the daughter of Christine and Nigel Taylor. She attended Riverside High School. Taylor had wanted to be an actress since she was a child, performing in many school plays.
In August 2010, following two domestic violence incidents involving then boyfriend Matthew Newton at a hotel in Rome, Taylor took out an Apprehended Violence Order against him.
career
Taylor modelled for Skye-Jilly International and competed successfully in the State finals of Miss Teen Tasmania and Miss Universe/Miss World. She has appeared in a number of American productions — such as television movies about Natalie Wood and the making of Dynasty (where she played Catherine Oxenberg),[4] and the horror movies Man-thing and See No Evil. Taylor played Sasha Forbes on the short-lived Australian drama series headLand. On 3 April 2006, she was nominated for a Logie Award for Most Popular New Female Talent for her role on headLand. Her most prominent role to date was as "Maggie", a signals analyst, in the 2007 Transformers, where she appeared alongside Megan Fox and Shia LaBeouf.
In 2009, she completed the Australian feature Cedar Boys and starred in the comedy Splinterheads.
She has also signed to the HBO comedy series Washingtonienne and Melt, an Australian production. Taylor stars in the Russian Science-Fiction thriller film The Darkest Hour, directed by Moscow based filmmaker Chris Gorak.
In 2011, she joined the cast of Grey's Anatomy as Dr. Lucy Fields.
Taylor is joining the cast of the upcoming TV series Charlie's Angels.
Filmography
Year Film Role Notes
2005 Man-Thing Teri Elizabeth Richards
2006 See No Evil Zoe
2007 Transformers Maggie Madsen
2008 Bottle Shock Sam Fulton
Shutter Jane Shaw
The Legend of Bloody Mary Gwen
Deception List Member #5
2009 Ghost Machine Jess
Cedar Boys Amie
Splinterheads Galaxy
2010 Summer Coda Heidi
Providence Park Bicycle Girl
Melt Stella post-production
2011 Red Dog post-production
The Darkest Hour filming
Television
Year Film Role Notes
2004 The Mystery of Natalie Wood Maryann Marinkovich
2005 Dynasty: The Making of a Guilty Pleasure Catherine Oxenberg
McLeod's Daughters Natalie Louise Brown 1 Episode-"Old Flames"
Hercules Woman/Sphinx
2005–2006 headLand Sasha Forbes
2009 Washingtonienne Jackie
2011 Grey's Anatomy Dr. Lucy Fields Callie's new obstetrician
Rachael Taylor
Rachael Taylor
Rachael Taylor
Rachael Taylor
Rachael Taylor
Rachael Taylor
Rachael Taylor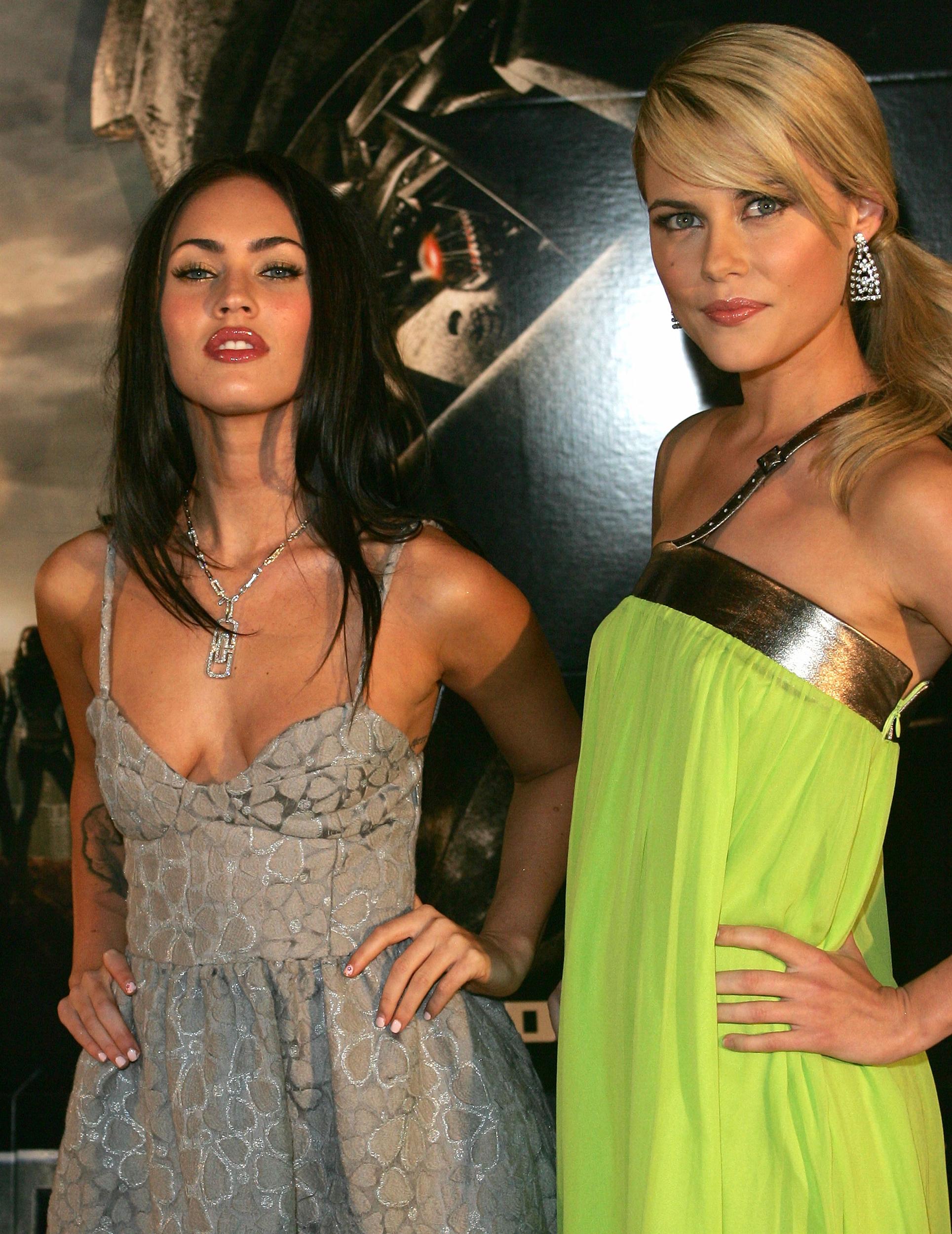 Rachael Taylor
Rachael Taylor
Rachael Taylor
Rachael Taylor
Rachael Taylor
Rachael Taylor
Rachael Taylor
Rachael Taylor
Rachael Taylor