(sheesh I just googled it and I can't believe it's still in existence - I thought the place was out of business)
Well, you probably only know what I'm talking about if you live in
Ontario
- but the company slogan is
"It's Worth the Drive to Acton"
. Personally, I don't think it's worth the drive....
It's even worth the shipping across the border into Canada + taxes on them if you ask me
I thought
my last shoe haul
would prevent me from getting more heels, but I was actually inspired to get more - because Charlotte Russe came out with some new ones onilne with my name on them!! :)
(I mean that sarcastically - they really haven't named a shoe Karen yet LOL)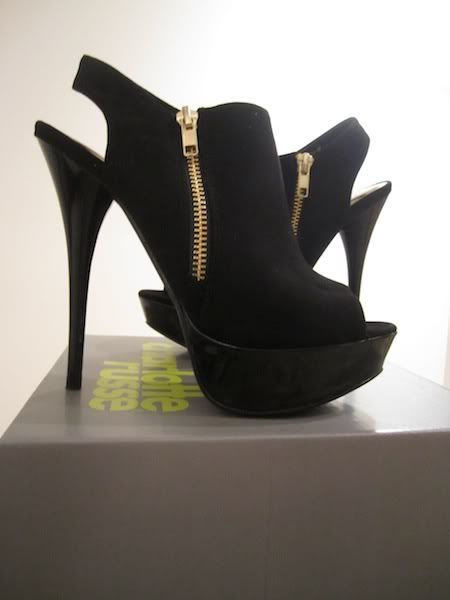 I have these in red as well as in taupe (you can view them in my previous post
here
)
But these
Charlotte Russe Peep-Toe Booties with Side Zipper
are super comfortable and sexy! OMG it is not easy to find that combination together in heels especially at such an affordable price
By the way, the online picture surprisingly isn't very nice - it looks like grey fabric online but in real life it looks like my picture above - a black suede-like finish.
The next three pairs are the same style of shoe - it's the
Charlotte Russe Patent Peeptoe Slingback Heel
which I already have in black, royal blue and olive green. I love
love
this style of shoe. OMG it's absolutely worth it if you want to get a pair of patent peep toes for $30...and like many stores in USA there seems to always be some kind of sale going on at
Charlotte Russe
(like Buy One Get One $15 or 50% off)
I find it difficult to resist anything in nude colour - especially if it's nude patent
These heels are no exception. They are just as comfortable & easy to walk in as the
peep-toe booties
.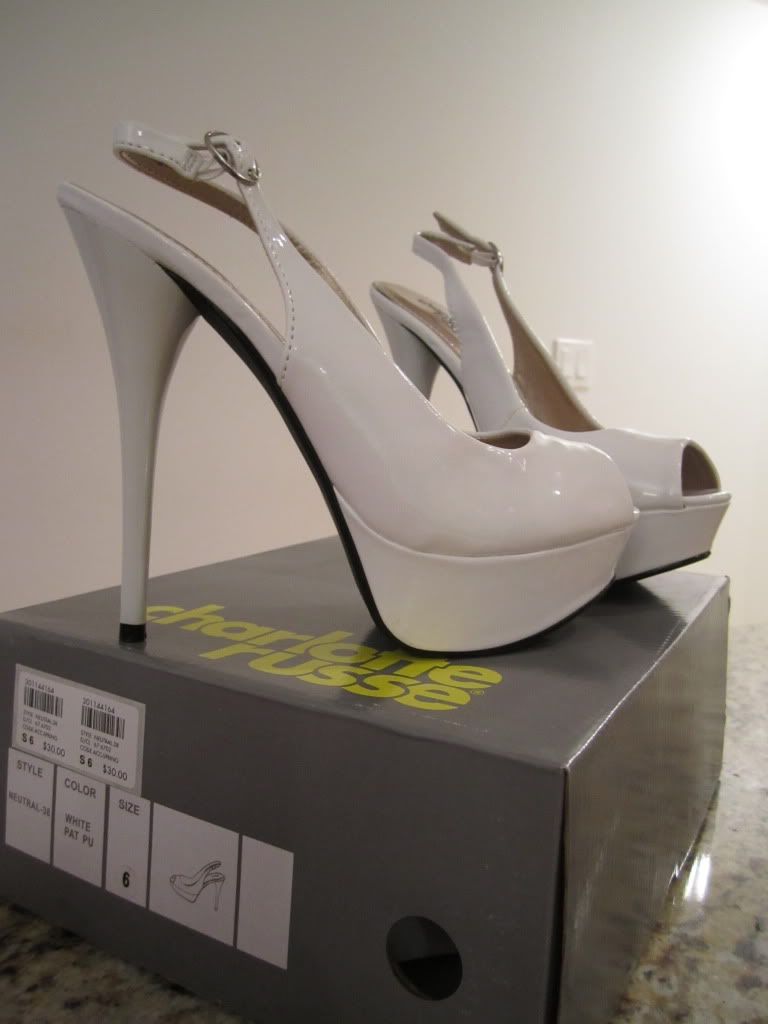 Personally I like the nude more than the white heels, but I got the white one as well because the price is affordable and I like it ;)
OMG the red is such a gorgeous shade. And it will absolutely jazz up any casual outfit with jeans. Plus, you can definitely dress this one up.
Overall I'm really surprised that the Charlotte Russe Patent Peeptoe Slingback Heels haven't sold out online for the most part - many sizes are still available in the various colours.
On the other hand, the next two pairs did sell out really quickly online. I admit I have an awful habit and check the
Charlotte Russe website
almost
everyday so I was lucky to place an order in time - and I love these!
This is the
Charlotte Russe Floral Platform Sandal with Buckle
in pink. A lot of the sizes sold out within 2-3 days, and the link for the heels is no longer even up on the website
These heels scream "spring! summer!" (am I losing it?! LOL) especially with the bright floral print and cork platform/heel.
Notice that these heels are by a different brand - they're not the
Charlotte Russe brand
. The brand is carried by
Charlotte Russe
and it's called
"Liliana"
so perhaps if you really want these heels you can try searching online using the brand's name.
I love the small rhinestones along the buckle ;)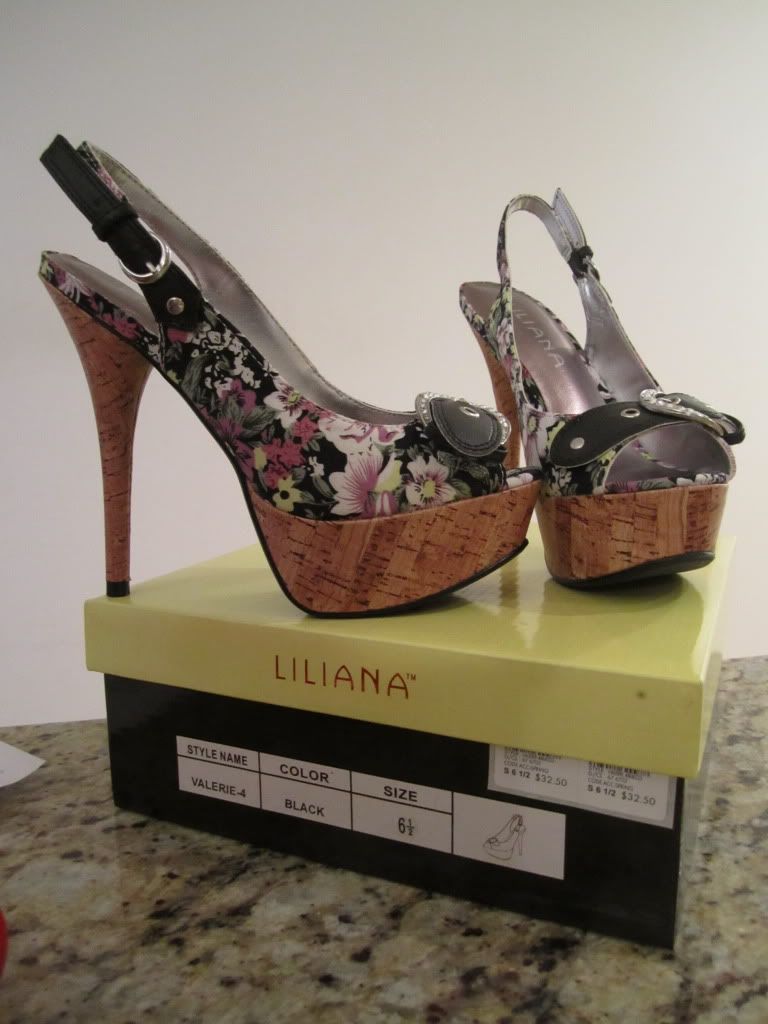 And needless to say, you know me when it comes to heels - so I got the
Charlotte Russe Floral Platform Sandal with Buckle
in black as well ;) These do wear very well, fit well and they are very comfortable.
I'm really happy with the quality and style of all the heels in this post.
What is your favourite brand for shoes?